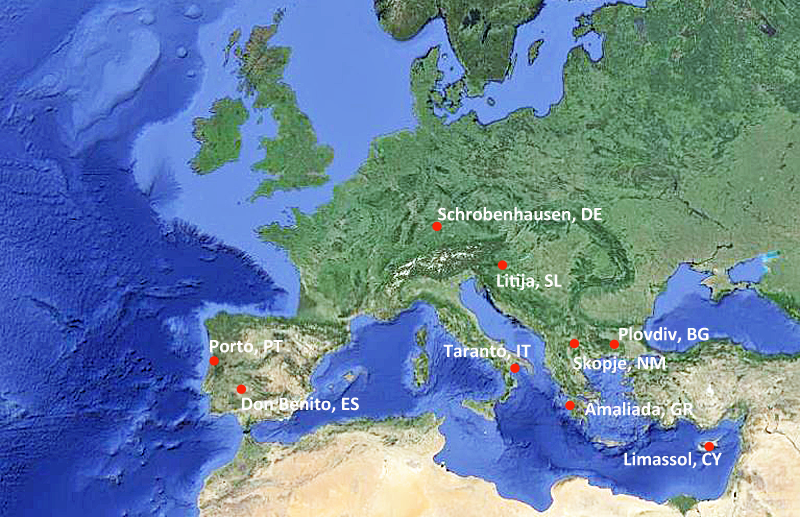 Partner and Co-ordinator from Germany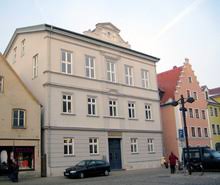 The Volkshochschule Schrobenhausen e. V. is a typical German Open University for adults, located in the town of Schrobenhausen in rural areas between Munich and Ingolstadt in Bavaria. For more than 72 years, the adult education in Schrobenhausen is not organized by the city, but by the non-profit organization VHS. Thus, the public funds that flow to the Association Community College, is used optimally. 
In the Volkshochschule Schrobenhausen more than 450 courses of about 250 lecturers are offered twice a year, these figures are very volatile, the VHS Schrobenhausen is always on the pulse of time and adds new courses in the program, but also not in demand courses settles. Approximately 5500 participants (learners) recorded over the year in the Volkshochschule Schrobenhausen.
There are all kinds of courses offered, here are some typical examples :
Foreign language learning
German for non-German-speaking people
Basic courses in the field of IT, reading and writing, numeracy, image processing and computing
Courses to justice and to the understanding of economic
Courses for nature and ecology
Courses for sewing and cooking, dancing and sports
Courses for health
Courses for building and renovating
All adults without view on age, disability, mental performance, gender or nationality can participate in the courses. It made special offers for people who want to go back to work or who need to catch up on the basis of their previous education.
Name: GERSTMAIR Jana
Name: SCHNEIDT Roland
Weitere Europäische Erasmus+ Projekte der Volkshochschule Schrobenhausen:
 www.math-games.eu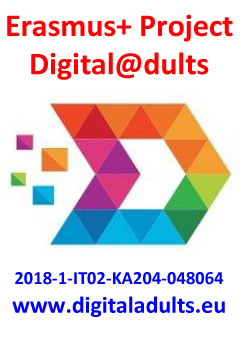 www.digitaladults.eu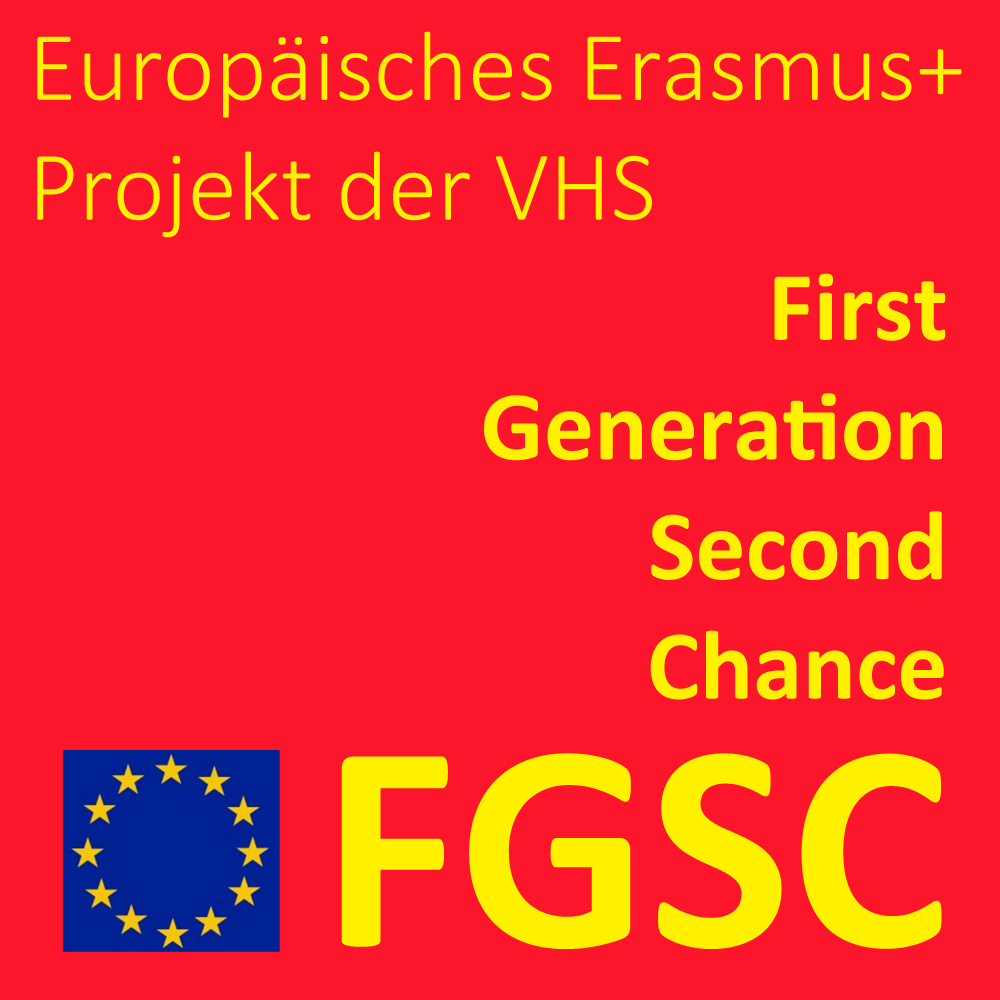 First Generation - Second Chance (Website in Vorbereitung)
---
Partner from Bulgaria
ASPECT – Management and Intercultural Relations (ASPECT-MIR) was established in 2010 to promote innovation and quality in formation of innovative approaches and future skills development for managers and other professionals; non-formal and informal learning methods linking with Adult Education and Training and more particularly development, validation and assessment of training concepts and methodologies; Small Business Management (SME) and strategic development with a focus on joint capacity-building via the generation of industrially relevant research, technological development and innovation (RTDI) projects oriented to the sustainable developmen .
The main objective of ASPECT-MIR is to bring the words of training and work closer together and create strong connection between knowledge and learning economy frameworks and prepare employers, employees and educational organisations in the field for the future.
ASPECT-MIR has extensive experience in relation to coordinating and managing European research projects  e.i volunteering (using Design Thinking concept), Social and Solidarity Economy, Real Estate Sector ; Facility Management and Workplace Management, for the development of innovative solutions inspired by Health & Wellbeing in workplace, in a perspective of convergence between Facility Management, Property Management and Asset Management , Entrepreneurship, Tourism sector and etc. ; allowing the stakeholders involved to collaborate for improving their professional abilities, sharing their future needs, know-how and collecting best practices.
The organisation is associated with a wide range of partners (SMEs; Adult education and youth organisations, Universities, non-profit organisations , foundations and networks.), from various EU countries.
Website: www.aspectmir.eu
---
Partner from Cyprus
IMS RESEARCH & DEVELOPMENT CENTRE is a non-profit organization based in Limassol, with a view to scientific and innovative excellence. 
Our activity cycle focuses on the transmission of knowledge through educational processes, training and research. And the implementation of  knowledge in new production processes and/or applications.
Since its establishment in 2015, IMS R&D has established a wealth of initiatives, which have made us a highly specialized organization in the following indicative fields of expertise:
Research & Innovation
Education and training
Entrepreneurship
Employment and social inclusion
Start-ups
European Identity
---
Partner from Greece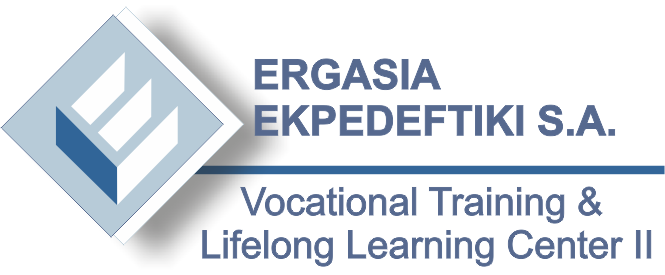 Ergasia Ekpedeftiki S.A. is a highly experienced training provider that has trained – to date – more than 10,000 people across Greece, performing more than 2,000,000 man-hours of training programs in almost every sector (ICT, Tourism, Finance & Administration, Technical Professions & Manufacturing, Agriculture Professions & Environment, Transportation, Health & Welfare, Culture & Sports and Pedagogy). Under National Operational Programs (NCRF) Ergasia has implemented through the years various projects such as Entrepreneurship & Innovation, Social Economy, Social Entrepreneurship, Development of Social Enterprises, Retail Sales Skills and ICT & Media Literacy and many more.  At the moment we implement 6 more Erasmus+ projects under Key Action 2. Ergasia S.A. is certified by the National Certification Agency for Qualifications and Career Guidance and by ISO 9001:2015 for the quality of its services. The Company has branches in 4 other main cities (Ioannina, Pyrgos, Katerini, Amaliada).
Our main services involve:
Provide Vocational Training to unemployed, employees and self-employed
Career Counseling and Support
Deliver tailor-made training courses to multinational audience
Our mission is to create competitive advantage for our trainees and to add value in each completed project, through the development and implementation of innovative systems for lifelong learning, and skills' structure.  The satisfaction of the trainees' needs for the acquisition of new knowledge, skills and competences is fundamental for us.
For information you can contact us at: This email address is being protected from spambots. You need JavaScript enabled to view it. 
Our website is: http://www.ergasiakek.gr/en/
---
Partner from Italy
The CENTRO PROVINCIALE ISTRUZIONE ADULTI is a state school for adult education working in all the province of Taranto, a city with a big unemployment rate, that provides education to adults and to refugees in order, for example, to learn a foreign language or IT competences and give the students  more chance to find a job. Also, it offers education to adults that couldn't study when they were young. They can have the middle school certificate. Furthermore, it offers education and Italian language courses to people coming from other countries. It offers also a first secondary school certificate to students that want to continue studying and get a secondary school diploma. Taranto, the town where the school is, is nowadays a "hub" where refugees come and stay untill they will know where to go. The most of them remain in the territory, but they have big problems in finding a job.
The school can count on 56 people as total number of staff and almost 1000 learners. The territory is very huge because the province of Taranto is quite big.
---
Partner from North Macedonia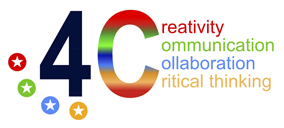 The Association for creativity, communication, collaboration and critical thinking – 4C organizes and realizes different activities, which develop and enhance the skills and abilities in children, youth and adults.
OUR VISION: 4C is the challenge in the world, where the change is constant and learning never stops!
The Association aims and goals are:
Development and management of projects that encourage and develop social responsibility, solidarity and humanity;
Development and management of projects, educational trainings, actions, seminars, campaigns and debates that educate and encourage the population to lead healthy lifestyles and develop healthy habits, and in which different experts and trainers take part. Through education of parents and children we can have a healthier future in our society;
Development and management of projects, actions, seminars, campaigns, debates and educational trainings in the field of education, culture, art, sport, design, environmental protection and healthy lifestyle;
Development and management of projects, actions, seminars, campaigns, debates and educational trainings for discovering and development of skills and abilities through self-awareness and self-familiarization, overcoming its own personal limitations, est.;
Expansion of activities in the publishing sector in the country through development and creation of new publishing releases in Macedonian language, translation and adaptation of new publishing releases in foreign languages and providing an opportunity for international cooperation with foreign publishing companies through project and consortium cooperation.
The Association realizes its aims and goals through:
Different trainings and courses (national and international)
Online trainings and webinars (in Macedonian and foreign languages)
Projects financed by foreign and domestic funds
Educational support (for students and adults)
Organizing different events, conferences and seminars
Summer schools and youth activities
Camps
Competitions
Contests
Voluntarism
Publishing and publication
Research
Courses
Consultative services
The Association activities are grouped in several areas:
education,
social responsibility, solidarity, philanthropy and healthy lifestyle,
culture, art, sport and entertainment.
More information can be found on our web site: www.4c-4k.org
---
Partner from Portugal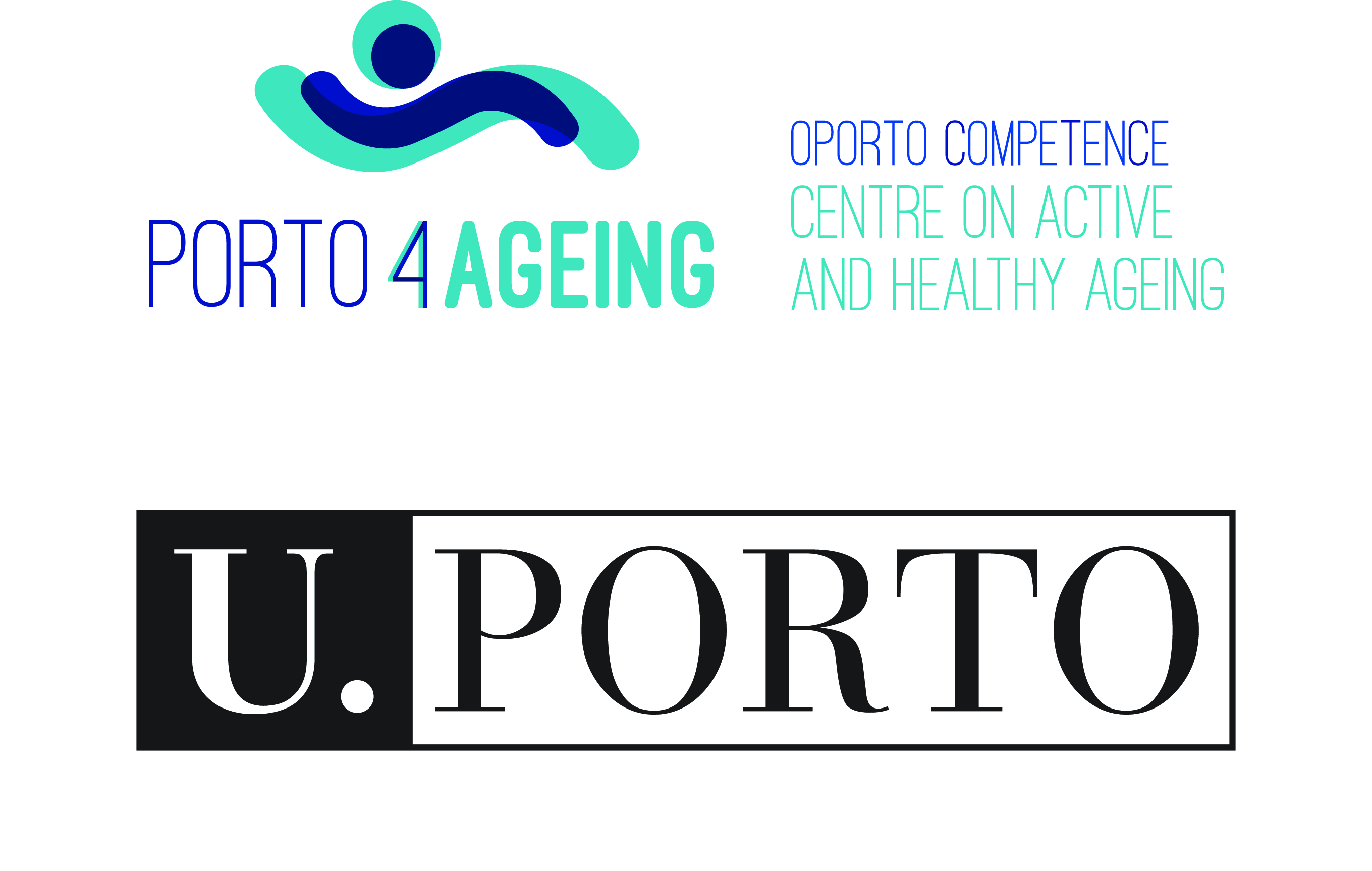 U.Porto (University Porto), founded in 1911, is one of the largest higher education and research institutions in Portugal and for several years now the most sought-after HEI, active in all fields with around 31,820 students (14% international), 2,300 academics (87% with a PhD) and researchers and 1,500 non-teaching staff. It is one of the best positioned PT HEIs in national and international rankings: Times Higher Education 2017 (501-600); ARWU 2017 (301-400); QS 2017/18 (301); Leiden 2017 (143); NTU 2017 (232); and SCImago 2017 (207).
It has 14 Faculties, 1 Business School and 60 Research Units located in 3 campuses within Porto. U.PORTO is the most south-after Portuguese Higher Education Institution among the Portuguese applicants to the Higher Education System (1.72 applicants per available vacancy). UPORTO is the leading producer of science in Portugal, responsible for 24,8% of the scientific production in PT. Ensuring high-quality in training, education and research is of paramount importance to UPORTO, together with its strong commitment towards society. It has been consolidating its social responsibility through the promotion of volunteering projects, the intensification of the interaction with several local/regional associations in the organisation of cultural, social and artistic activities. As a truly international University, with 5.918 international students from around 100 nationalities, internationalisation is one of UPORTO's strategic pillars and objectives, allowing the development of existing alliances, as well as the establishment of innovative cooperation actions with institutions from all over the world (~2200 active agreements).
In recent years, the U.Porto has coordinated and been involved in several projects, namely Erasmus+ (particularly International Credit Mobility, Erasmus Mundus Joint Master Degrees, Capacity Building and Strategic Partnerships) and Erasmus Mundus projects, which have greatly contributed to the reinforcement of its internationalisation process and generated new cooperation opportunities through the development of projects and initiatives with HEIs from approximately 150 countries. U.Porto is an institution definitely open to the world.
The U.Porto has a strong commitment towards society and has been consolidating its social responsibility through volunteering projects and the interaction with several local and regional civil associations in the organisation of cultural, social and artistic activities.
The Competences Centre on Active and Healthy Ageing of U.Porto, Porto4Ageing, holds the mission of promoting, transversally to U.Porto and Metropolitan Area of Porto, the quality and multidisciplinary of all training, research, development and innovation activities carried out in the field of active and healthy ageing. Porto4Ageing is a consortium that brings together over 100 organisations, representing different stakeholders – regional governments, health and care providers, academia and research, industry and civil society – and building upon the quadruple helix approach. The Porto4Ageing alliance is committed to promoting local convergence and improving the health innovation ecosystem, while reducing and overcoming existing bottlenecks. It is doing so by promoting joint work for high impact, thus bridging the gap between public and private actions and instruments and, ultimately, facilitating knowledge exchanges and scaling up of results.
U.PORTO definitely opened its doors to the world, in recent years, having coordinated and being involved in several projects, namely Erasmus+ (International Credit Mobility, Joint Master Degrees, Capacity Building, Strategic Partnerships) and Erasmus Mundus projects, which together represented a direct management by U.Porto of roughly €58M. This involvement has greatly contributed to reinforce its internationalisation process and generated new cooperation opportunities with Higher Education Institutions from more than 100 Countries.
---
Partner from Slovenia

Education Centre Geoss (EC Geoss) from Litija, Slovenia has 60 years of experience in the field of education.
They offer a comprehensive range of educational programmes: from elementary school for adults to secondary and tertiary education programmes, as well as numerous non-formal education programmes (general education, training and courses). In recent years, increasing attention has been given to various projects that develop and encourage lifelong learning among different target groups, especially the socially weak and to implementation of social and digital agenda and territorial cooperation. At their work they follow the local, regional and wider national and European needs. There are approximately 1000 adults included in various educational programmes at Centre each year, of which there are between 400 and 500 participants in formal education programmes.
The goals of the organization are to improve learning outcomes through quality teaching and learning process, to train and engage mentors and teachers towards innovative and holistic approach towards learning, to empower and increase the self-esteem of the participants involved in adult education, to increase equity and inclusion for all vulnerable social groups with fewer opportunities, to target the socially excluded, early school leavers and less qualified adults, immigrants and intellectually disabled people. EC Geoss is actively involved in our social environment and is going to continue to bring economic and social improvements to environment through the sustainable development of human resources skills and knowledge on multiple levels, which will be accessible to all people equally.
For information you can contact organization: This email address is being protected from spambots. You need JavaScript enabled to view it.
Our website is: https://www.ic-geoss.si/en/about-us/
---
Partner from Spain
CEPA GINER DE LOS RÍOS
The centre for adult education "Giner de los Ríos" is a public institution, dependent on the Spanish Ministry of Education and the Government of the region of Extremadura. The centre is located in Don Benito, in the province of Badajoz, in the region of Extremadura, in western Spain.
The profile of our students is mainly that of young people who have failed in the conventional educational system and have not been able to obtain the Graduate in Secondary Education. These students have two ways to obtain this graduate. One way is through Basic Vocational Training studies, consisting of two modalities: Manufacturing and Assembly Studies (mainly plumbing), as well as Administrative Services. On the other hand, we offer a more "conventional" way to obtain the Graduate in Secondary Education; it is called "ESPA" (Secondary Education for Adult Learners) through more academic teachings equivalent to those that are taught in Compulsory Secondary Education High Schools but in a shorter period of time (2 academic years instead of four).
Our centre has about 390 students distributed in different educational programmes in the following way:
Basic Vocational Training
Secondary Education for Adult Learners
Literacy courses
Key Competence Course:
Spanish Language Course for foreign adults (the profile of these students is namely that of immigrants)
Preparation Courses for the exam of Intermediate Level Vocational Training access examinations. Our center provides courses to help those adults interested in taking part in the exams that will enable them to enter Middle Grade Vocational Training Studies.
Basic English courses
Preparation Courses for the +25 access examination to University.
The above teachings are provided by a staff of thirteen/fourteen public secondary teachers paid by the Spanish government (civil servants).
On the other hand, our institution offers:
Lifelong Learning Programmes. These learning programmes consist on non formal teachings dealing with foreign languages, digital skills, literacy courses, etc. and they are carried out in small nearby centres dependent on our institution (they are called PALV). Teachers here are paid by local administrations.
 Websites:
---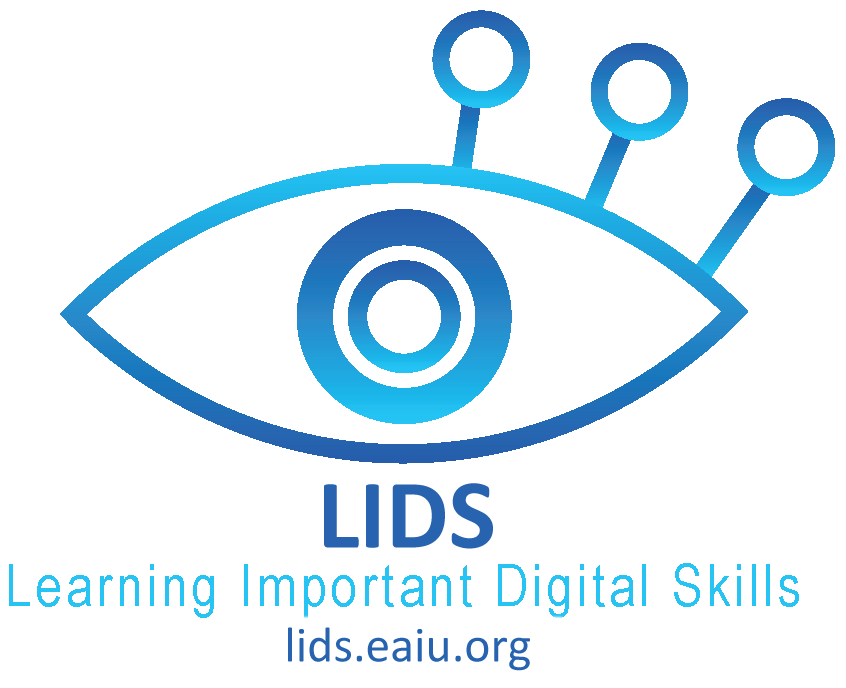 ---